If you are trying to fund your exchange account (Bittrex, Binance, Kraken, etc.) with Bitcoin, you are probably aware of the crazy high fees Coinbase charges to transfer your BTC to an exchange or any Bitcoin wallet outside Coinbase.
[Update: This method works with any of the coins listed on GDAX, including Ethereum (ETH) Litecoin (LTC) and Bitcoin Cash (BCH).]
It's EASY to Avoid this Fee
To send Bitcoin from Coinbase without any transaction fees all you need to do is create a GDAX account using your Coinbase credentials. Coinbase and GDAX are the same company, so this is easy peasy.
Once you have your GDAX account, transfer your Bitcoin from Coinbase to GDAX. To do this, go to GDAX and select "Deposit" on the left side.

A screen will pop up and you will select to deposit from your Coinbase Account: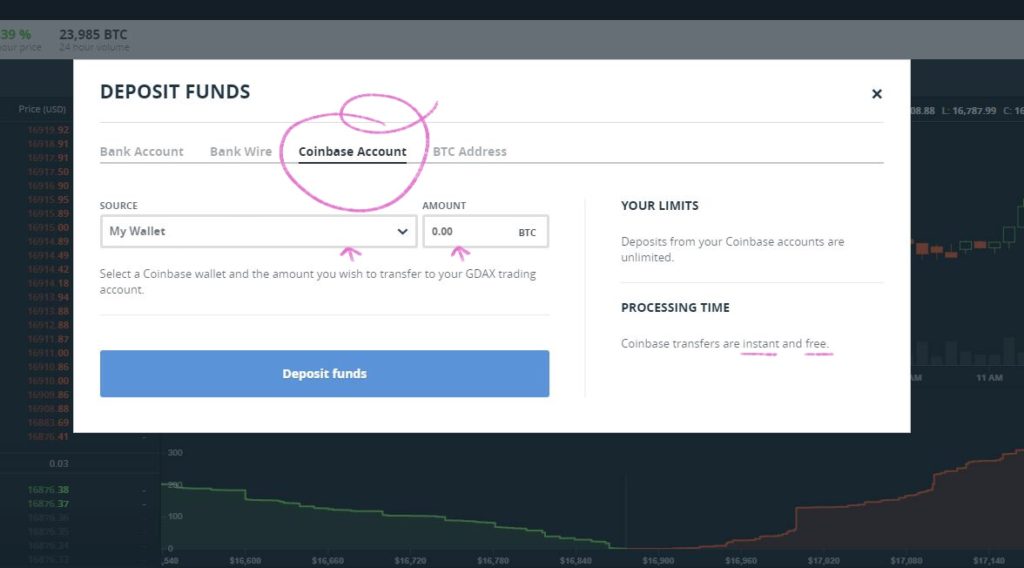 Your Bitcoin will instantly appear in your GDAX account, and now you can withdraw it to any Bitcoin wallet for FREE.  On the dashboard right next to where you clicked to "deposit" your funds from Coinbase is an option to "withdraw". Click this, then select "BTC address" from the pop up window and insert the address for your exchange BTC wallet. You can send any amount of BTC to any address using this method fast and for free. 😍💰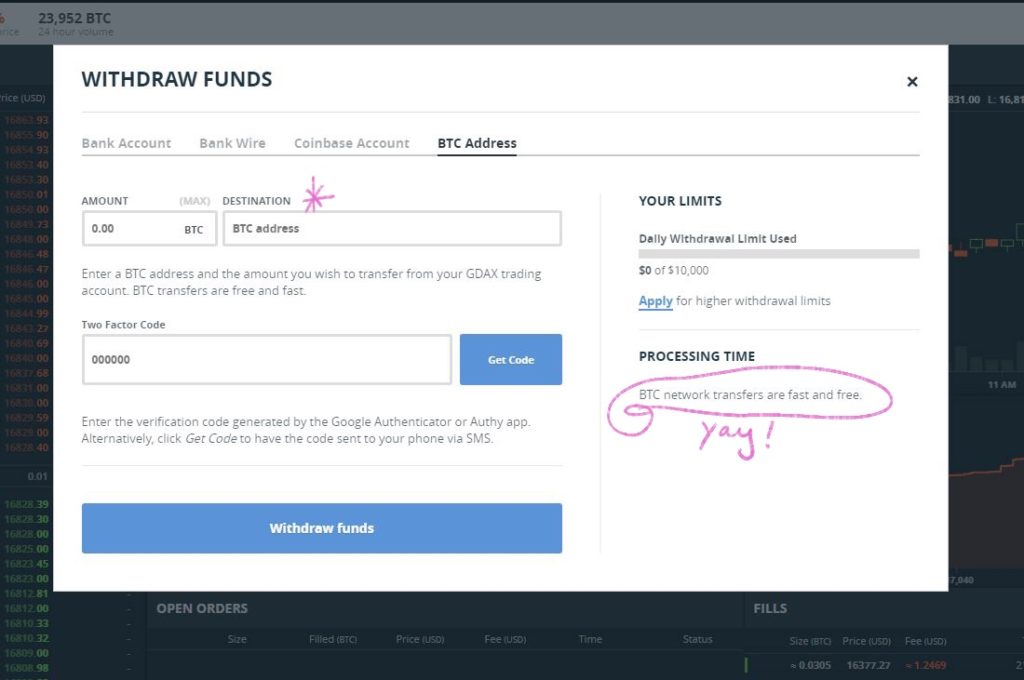 If you have any questions or comments, please let me know! Feel free to tip me some BTC (1HSXUpuyZqEqGUEHJ9cDUvYPeZBQWEWdt) using this method 😘😘😘
Need a Coinbase account to start buying Bitcoin? Use my link and we both get $10 free bonus bitcoin!!
**Please note, Coinbase has recently changed how they handle credit card purchases of cryptocurrency. They are now submitted as cash advances, and you will have additional fees if you use a credit card.
I have been using the Binance exchange to buy IOTA, ADA, and XRP. I really love how fast it is and the super low fees, so if you are looking for an exchange try them out!