If you've done a lot of trading on Binance you may have ended up with some partial coins. As you know, Binance won't let you trade less than 1 coin, even if you use the market rate (which allows you to buy/sell less than the .002 BTC minimum).
Luckily, there is a way to clean up some of that dust. You can sell partial coins for BNB, essentially sweeping it together into a pile you can use again. Note: this will only work for coins that have a BNB pair.
First, make sure you are on the "market" trading tab. Then, in the top right, you will see the various trading pairs. You will need to select the BNB tab. From here, you can select the coin that you want to clean up. You can sell as little as .01 into BNB.
Repeat this for each coin that you want to clean up, and then you can use your new little stack of BNB to invest in other coins.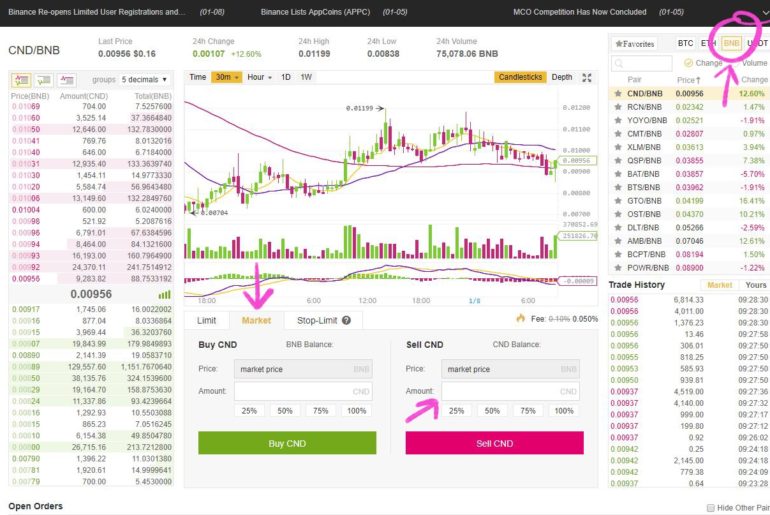 I hope this helps you consolidate your portfolio!
If you want to avoid getting those pesky partial coins in the first place, make sure you have selected to pay your fees with BNB. You get a discounted rate AND you end up with full coins on each of your trades.
Follow me on twitter @thecoinpixie