US customers can now signup at Binance.us. There will be no trading fees until November, so hurry up and take advantage of that!
The sign up process was really fast to create an account. If you want to make deposits, trade, or make withdraws, you know actually use the account, then there is some basic identity verification you have to provide. Below is a screenshot showing the information that you are required to submit.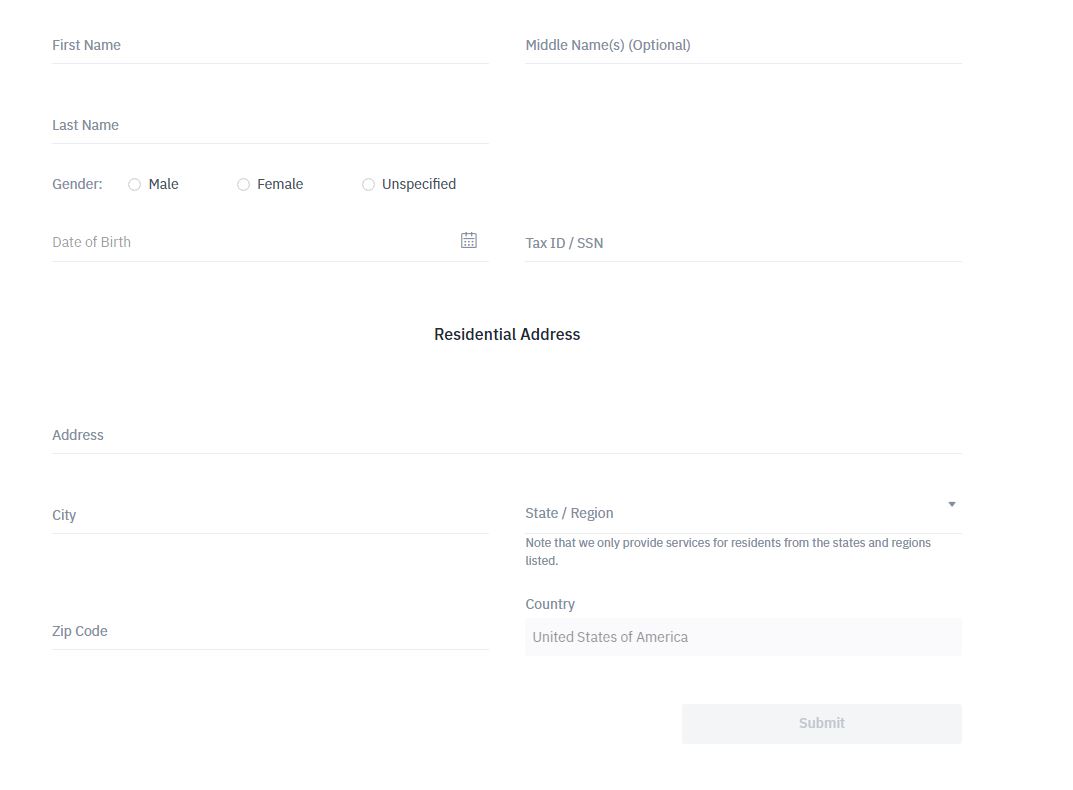 The basic verification allows you to withdraw up to USD $5,000 per day. The advanced verification allows you to withdraw up to $1,000,000 per day. All you heavy hitters be sure to use my referral link!! 😘
Currently you can trade these coins:
BCH
XRP
BNB
USDT
LTC
ETH
BTC
If you use my referral link you will receive $15 after trading your first $100.